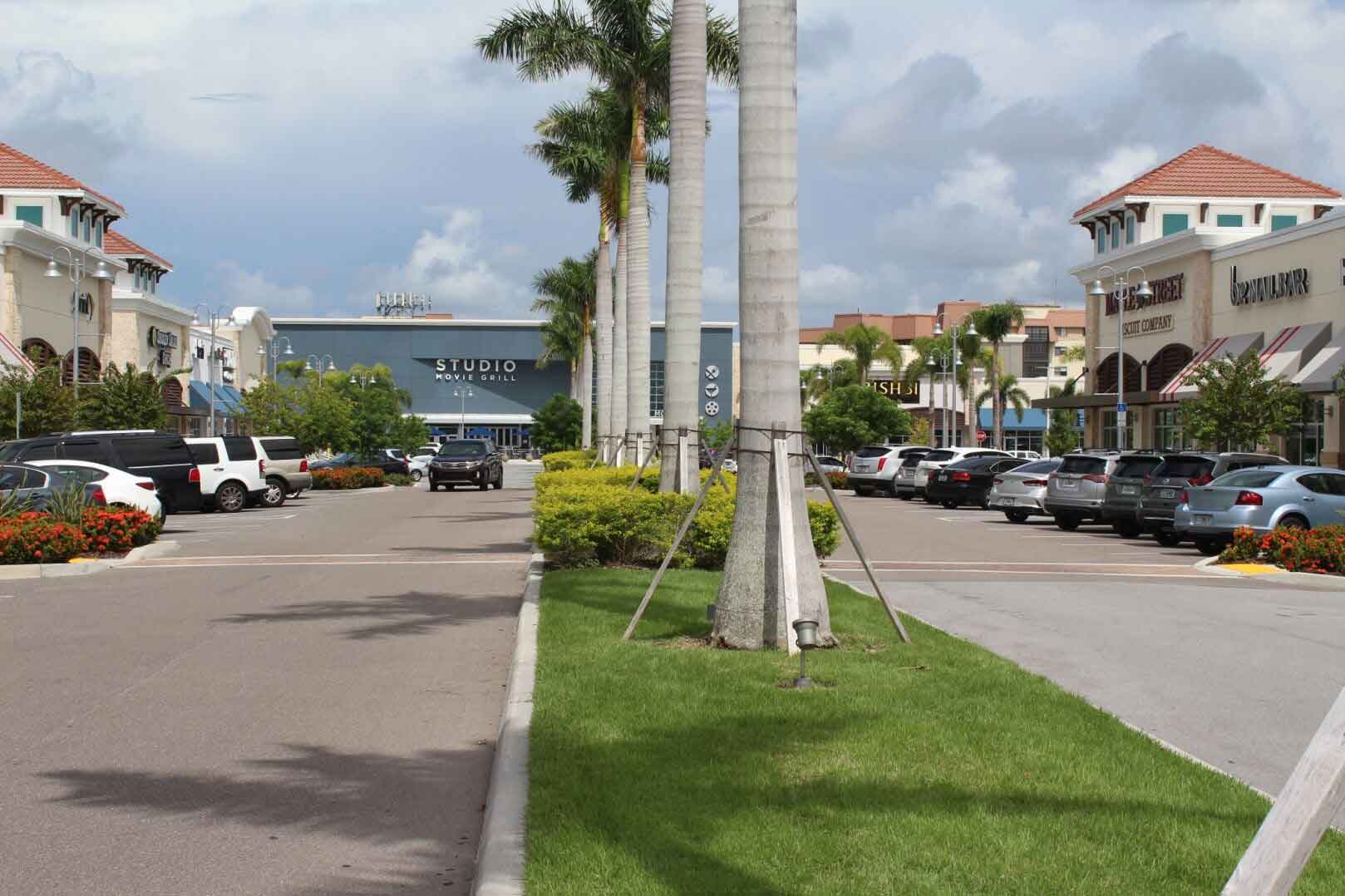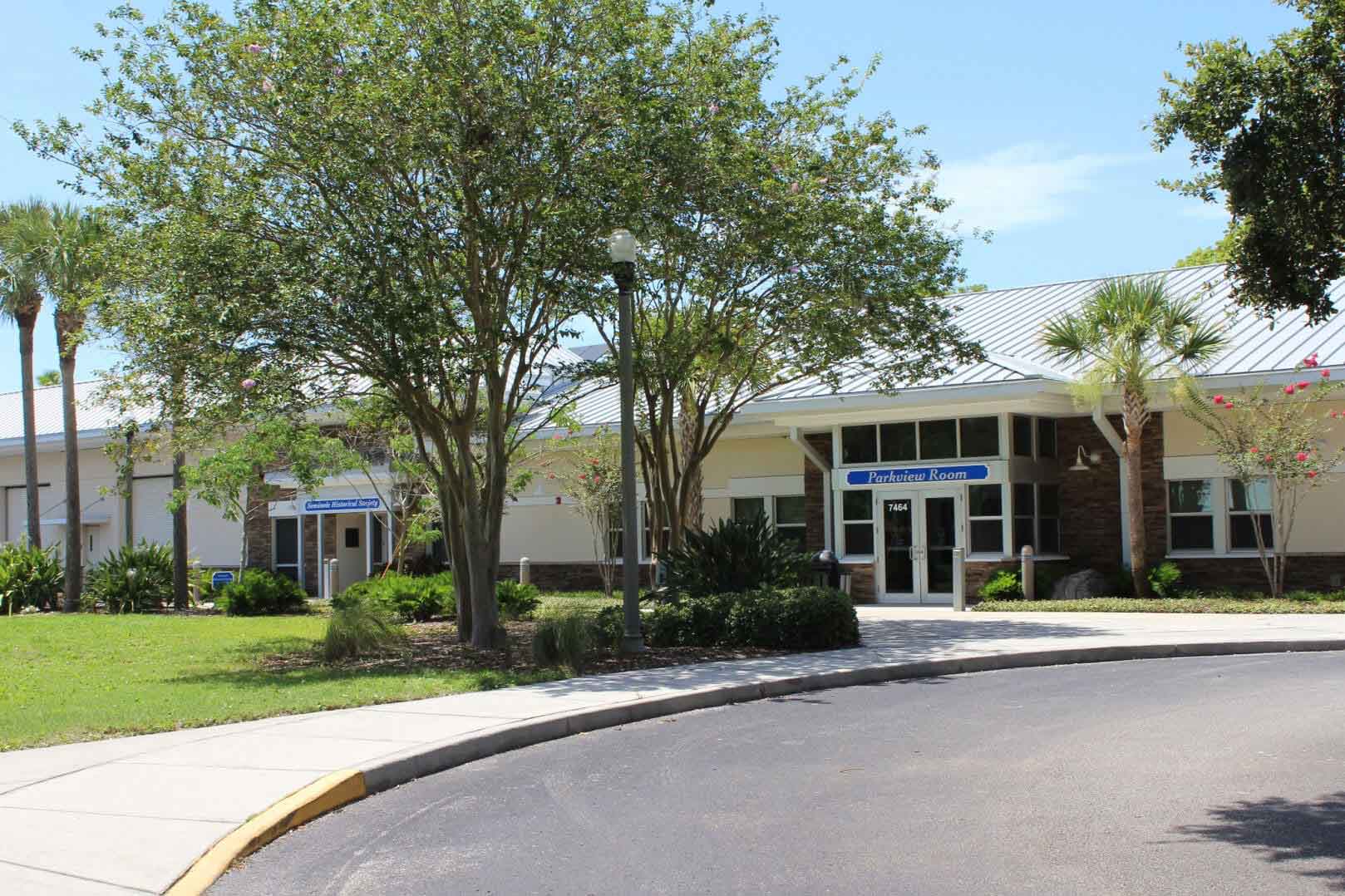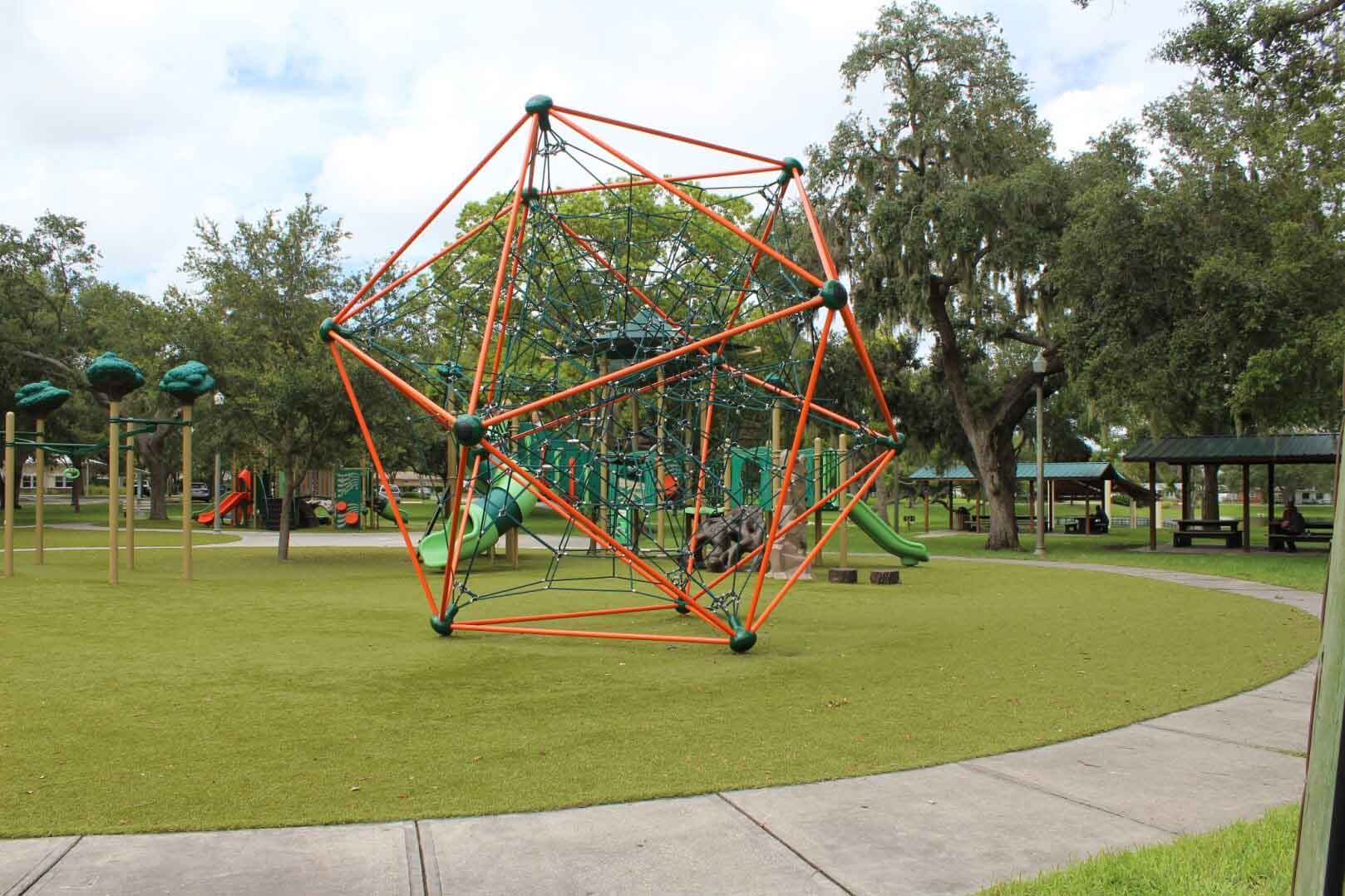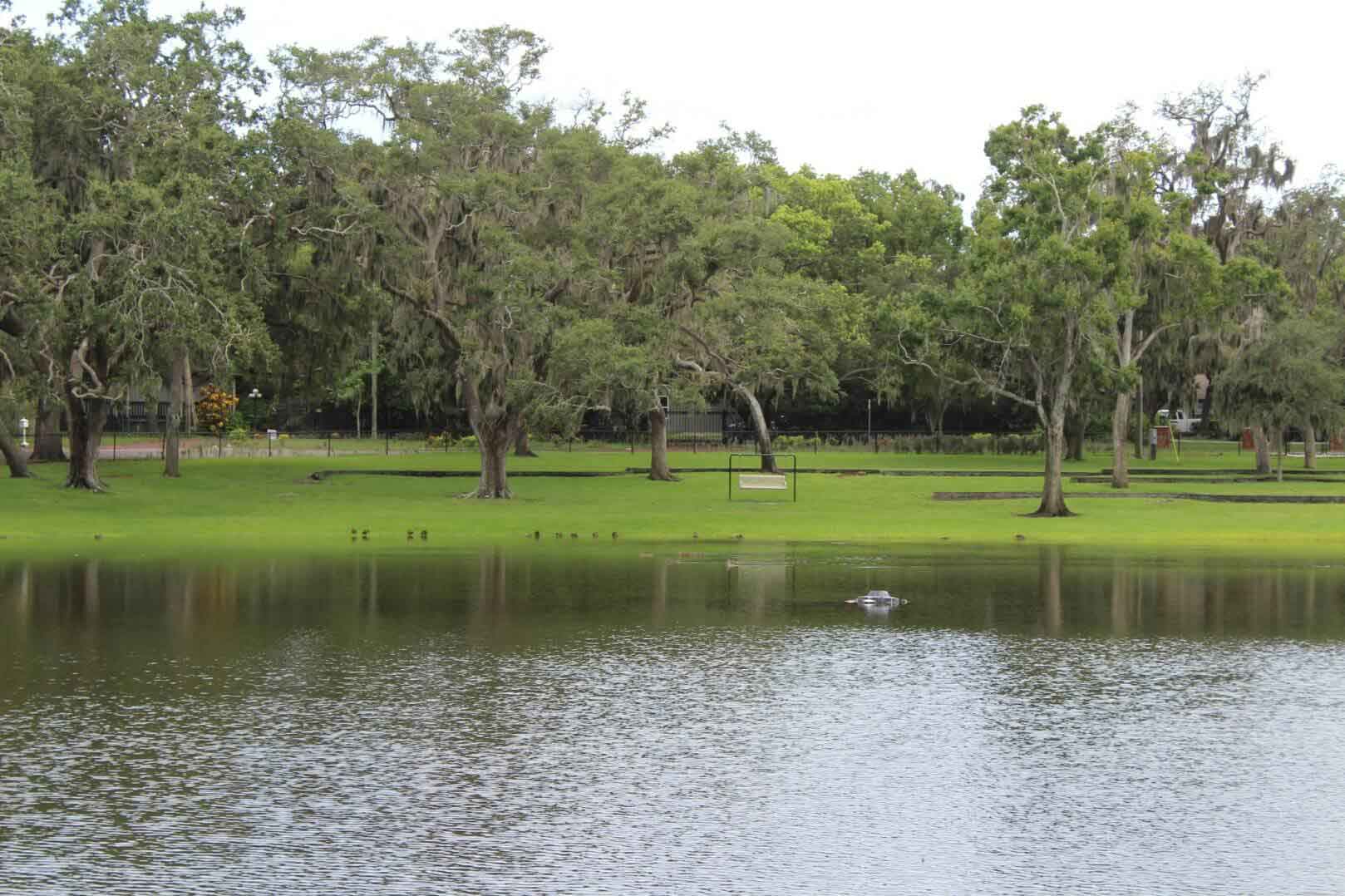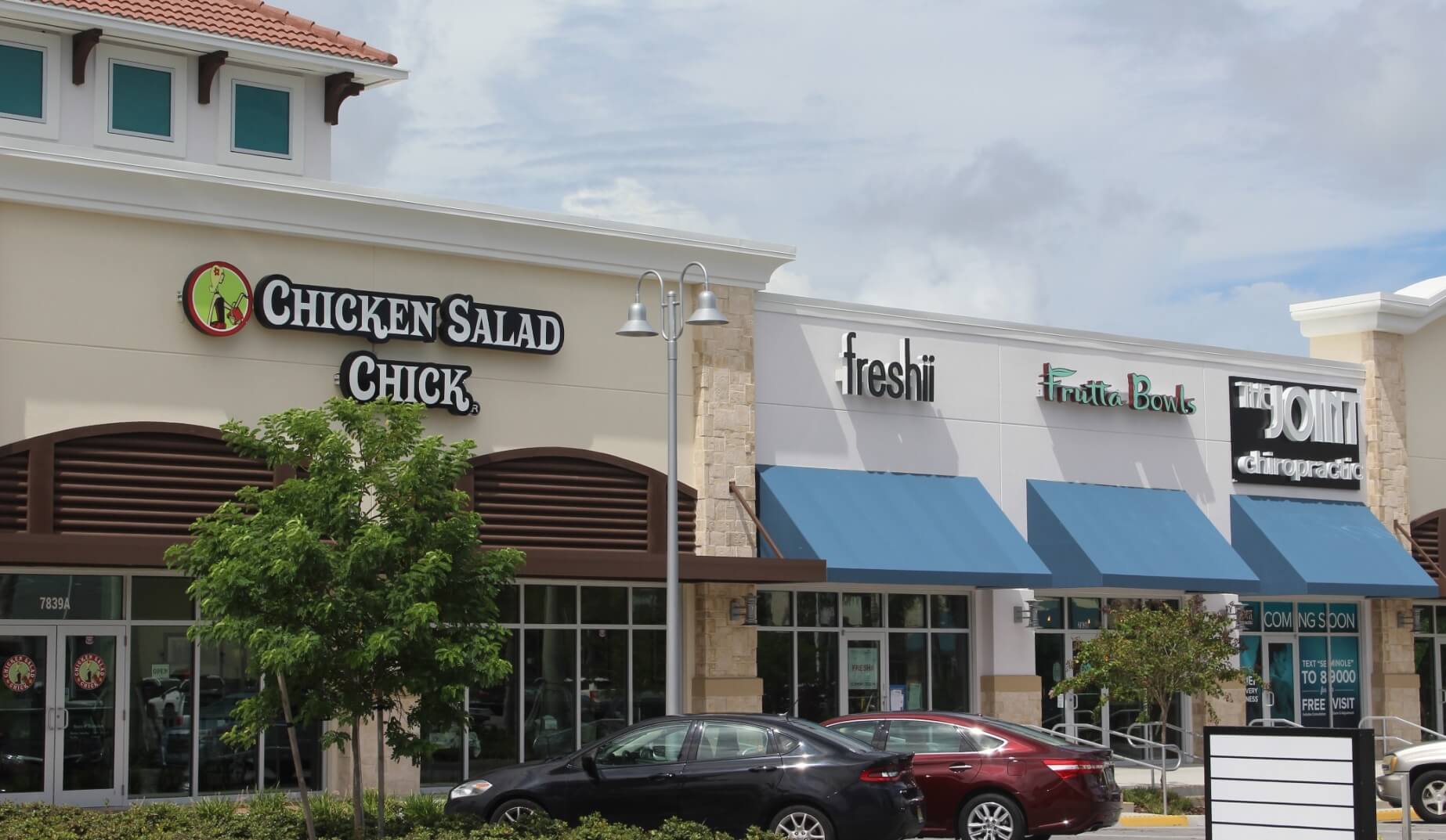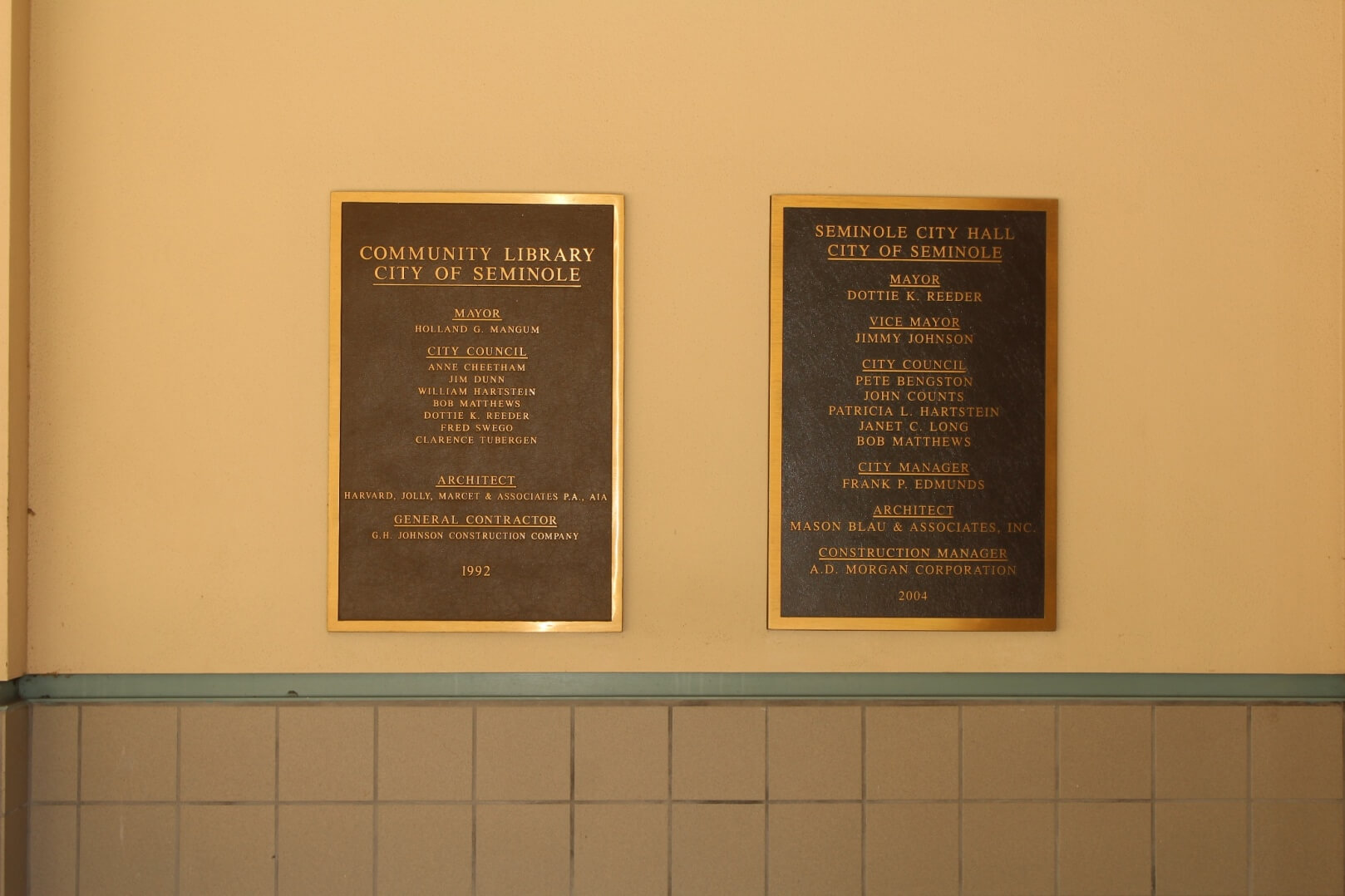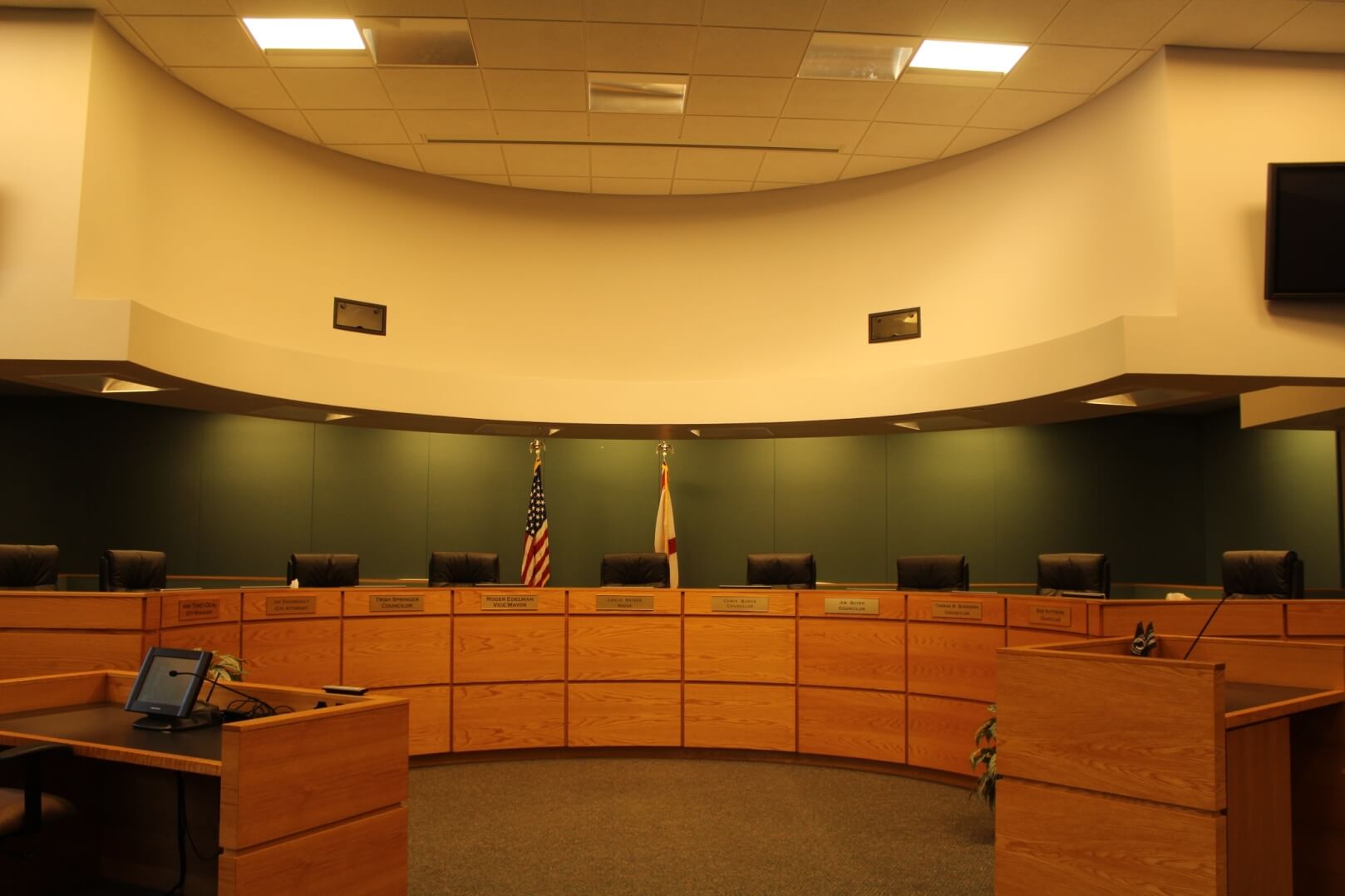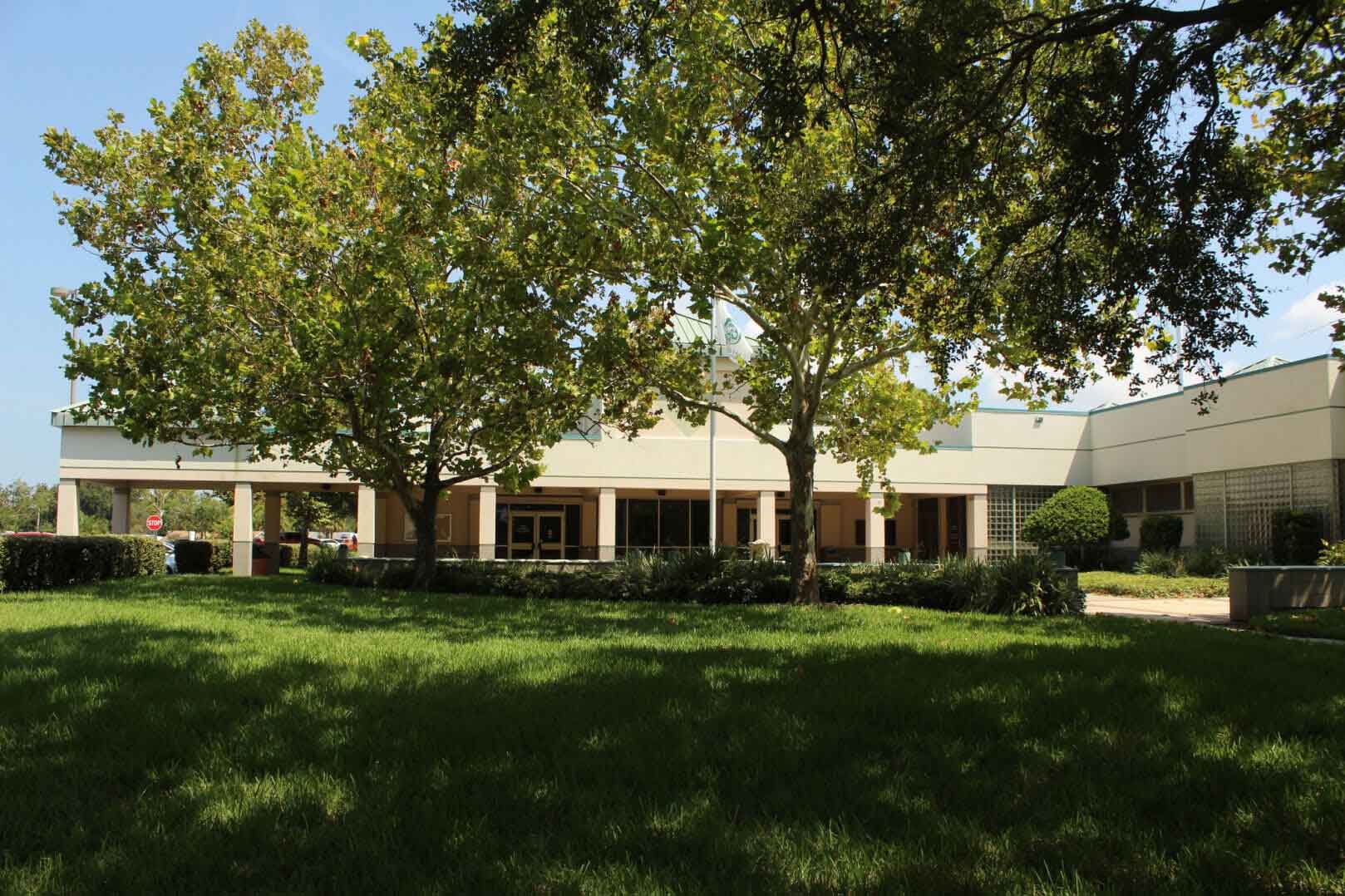 History of Seminole
Historical Timeline
1860s - 1870s: Earliest settlers arrive in the area.
1879: Albert and Dell Meares and their ten children homestead what is now known as Seminole City Park. Their home served as the local post office and families would gather to trade community news while waiting for the mail to come from Clearwater via horse and cart. The lake in Seminole City Park is known as Meares Lake
1886: Post Office is established at "Bay Pines Triangle."
1891: Marvin's Chapel, the first church in the Seminole area, is established. The structure is destroyed by a hurricane in 1921. Services are temporarily held at the Seminole School. The church is rebuilt in 1924, later to become Seminole United Methodist Church.
1894:
Seminole Civic Association is formed.
Seminole Cemetery is established.
First school is established in Seminole area on the corner of 54th Avenue and Seminole Boulevard.
1896: Lone Pilgrim Primitive Baptist Cemetery is established.
1911: The first bridge is constructed across Long Bayou, connecting the Seminole area with St. Petersburg.
1914: Tampa & Gulf Coast Railway begins service, connecting Seminole with other areas in Pinellas County. Railbed later became part of the Fred Marquis Pinellas Trail.
1915: Seminole Elementary School opens on 109th Street North and 74th Avenue North. There are now 18 buildings on 10.2 acres that still house the original buildings.
1920s - 1930s: First citrus groves are established in area.
1933: National Home for Disabled Volunteer Soldiers opens, becoming Bay Pines Veterans Hospital in 1934.
1934 - 1935: "Seminole Cabin," located at Seminole Boulevard and 54th Avenue North, is constructed.
1940s - 1950s: Economic shift from agricultural to residential development.
1947: Veterans of Foreign Wars Post 9272 is chartered. Henry Jackson was the first Post Commander for Seminole VFW Post 9272.
1949: Earthen dam is constructed along Long Bayou at present site of Park Boulevard, forming Lake Seminole. Lake Seminole covers 684 acres.
1957: Seminole Volunteer Fire Department is established.
1959:
Oakhurst Water Tower begins service. The tower was in operation for several decades, before being decommissioned in 2012 and later demolished in 2017.
Seminole's first grocery store A&P (aka: Atlantic & Pacific) was built by Jesse Johnson located what is now known as the Treasure Island Fun Center at 7770 Seminole Blvd.
1960:
Seminole Ridge Community Library is established in a cottage on Lake Drive as a civic project by the Seminole Ridge Business and Professional Women's Club. It was first housed in a small cottage at Park & Seminole Boulevards with a total of 3,500 books.
Pinellas Seminole Woman's Club is chartered.
Kiwanis Club of Seminole is chartered.
Starkey Elementary School opens.
1961:
Fire Station 29 is constructed, 11195 - 70th Avenue North.
Orange Grove Elementary School opens.
1962:
Rotary Club of Seminole is chartered.
Seminole High School opens.
1963: Seminole Chamber of Commerce is established.
1964: Operation of the library is transferred to the state-chartered Seminole Ridge Library Association.
1965:
First phase of Seminole City Center (Seminole Mall) opens.
Seminole-Ridge Community Library moves to its second location, a former motor court motel on Lake Drive.
New Seminole Post Office opens on Johnson Boulevard.
1967: First Seminole Pow Wow Festival & Parade is celebrated. It was conceived with a need to raise funding for lighting at Seminole High School and became an annual event.
1968: Lake Seminole Park opens at 10015 Park Boulevard. It covers more than 250 acres and is next to to Lake Seminole.
1969:
Fire Station 32 is constructed, 10780 110th Avenue North.
Joe Dan Osceola, Chief of the Seminole Tribe of Florida, is invited to the 1969 Pow Wow celebration as an honored guest. The Chief presents a hand-carved ladle to Holland Mangum, president of the Seminole Fire Department, with good wishes for the future
1970:
City of Seminole is incorporated as a municipality at a community meeting held at Seminole Mall, attended by more than 800 freeholders, at 5:00 pm, November 15. Seminole becomes the last municipality to be incorporated in Pinellas County.
Seminole Center (Seminole Mall) is enlarged.
1971:
Seminole-Ridge Community Library moves to its third location, but the first specifically designed as a library, at 11000 Johnson Boulevard. It opened for service at 2,400 sq. ft. and a collection of 15,000 volumes. Land and construction costs are donated by community benefactors, local businesses, civic clubs, Veterans organizations, and by funds from Pinellas County Government.
Seminole Junior High School, later Seminole Middle School, opens.
1972: Bardmoor Elementary School opens.
1973: Seminole Fire Rescue acquires Fire Station 30 at 8971 Starkey Road.
1974: City of Seminole purchases Meares Lake tract for $200,000, later to become Seminole City Park.
1975: Seminole Junior Woman's Club is chartered
1977: Seminole City Hall is relocated to Seminole City Park, 7464 Ridge Road.
1978: Fire Station 31 is constructed, 13091 - 88th Avenue North
1979: Kiwanis Club of Seminole - Breakfast is chartered with 27 members.
1980: Rotary Club of Seminole Lake is chartered by 29 members.
1981: Osceola High School opens.
1984: Osceola Middle School opens.
1985:
City of Seminole purchases 9.6 acres on 113th Street for $520,000. That land later becomes the site of the post office and library.
Tennis Club Park opens at 7283 113th Street next to Fire Station 29.
City of Seminole annexes Seminole Garden Apartments, increasing the City's population by 1,000 residents.
1988: City of Seminole acquires Blossom Lake Park located at 10407 Blossom Lake Drive.
1989:
Seminole Ridge Library Association is dissolved and all assets and liabilities of the library are transferred to the City of Seminole. The library changes from a largely volunteer-operated, membership-supported institution to a paid-employee, tax-supported City service, but still with many volunteers.
American Legion Post 252 is established.
1990: Seminole Library becomes a member of the newly established Pinellas Public Library Cooperative, extending public library service to residents in the unincorporated County, as well as sharing resources cooperatively with other Pinellas public libraries.
1991:
City of Seminole purchases former church/school building and land on 113th Street for $1.5 million as a future recreation facility. City later spends an additional $1 million to increase the size of the property to 15 acres.
Friends of the Seminole Library organization is established.
1992:
Fire Station 29 is completely reconstructed, including Fire Administration and Fleet Maintenance.
Seminole Library is renamed Seminole Community Library and moves to its fourth location at 9199 - 113th Street, to a 17,000 sq. ft. space.
The City Recreation Center was opened after purchasing the existing building from the Community Christian Church and the athletic fields from the developer.
1994: City of Seminole voters change the form of their municipal government from "Strong Mayor" to "City Manager" form.
1995:
Frank Edmunds, first City Manager, is hired.
Seminole Fire Rescue, Inc. is merged with the City of Seminole and becomes the City of Seminole Fire Rescue Department. City budget triples from $3.5 million to $11 million. Employees increase from 40 to 140.
Library Advisory Board and Library Youth Advisory Board are established by City Council Resolution.
1996: City of Seminole hires Chief Vicki Murphy, first female fire chief in Pinellas County.
1998: St. Petersburg College, Seminole Campus, opens.
1999: Seminole voters approve spending $5.8 million to expand and renovate the recreation center, the largest capital project thus far in City history. Project cost later increases to a total of $6.1 million.
2000 - 2003: City of Seminole population and land area doubles through nine (9) large annexation referendums. This increase includes such areas as the Seminole Lake Country Club Estates, the Gardens, and the Lake Pearl Estates subdivisions, the Woodbridge condominiums, the Orangewood subdivision, the Seminole Forest subdivision, the Sandy Woods subdivision, the Townhomes of Lake Seminole, the Timberwoods condominiums, the Parkwood subdivision, and various subdivisions located on both the north and south sides of 102nd Avenue, west of 119th Street, which included such areas as Orangewood Highlands, Park Place Estates, Windtree Oaks, and Frank Estates subdivisions.
2000:
City of Seminole and St. Petersburg College enter into an agreement to design and build a joint-use library on the SPC Seminole Campus.
Grand re-opening celebration of Tennis Club Park improvements.
City of Seminole receives certification as a "Tree City USA." This status is achieved by maintaining a tree board, having a community tree ordinance, spending at least $2 per capita on urban forestry, and celebrating Arbor Day.
2001:
Seminole Recreation Center is extensively renovated and enlarged, including auditorium, indoor basketball and handball courts, fitness center, meeting rooms, and specialty spaces.
Seminole City Park, 7464 Ridge Road, is re-dedicated with a new bandshell, stadium-style seating, picnic pavilions, and playground.
Boca Ciega Millennium Park opens. It hosts a 35-foot observation tower and is the location to discovered Pleistocene age fossils.
2003: In August, Seminole Community Library moves to its fifth location, a new joint-use library building on the St. Petersburg College, Seminole Campus, 9200 113th Street. As a partnership between the City of Seminole and the College, the library is both a public library and college library in one integrated facility. Later named in honor of State Senator Dennis Jones, who helped secure state construction funds for the facility, the previous library facility, as well as other projects for St. Petersburg College. The facility features Friends of the Library bookstore, children's library, a teen room, equipment and materials for the disabled, computer workstations, an "innovation lab" space, meeting rooms, a collection of 90,000 books, DVDs, and CDs, and more than 250,000 visitors per year.
2004: Seminole Historical Society is incorporated.
2005:
Seminole City Hall is relocated to the former library building at 9199 - 113th Street.
Seminole Recreation Center is renamed the Holland G. Mangum Recreation Center Complex in honor of the former mayor.
2006: A 160,000 square-foot retail development begins, including Kohl's, Ross Dress for Less, Total Wine, Famous Footware, Verizon, Wendy's, Fifth Third Bank, and Starbucks.
2008:
Seminole Recreation Center is extensively renovated and enlarged, including auditorium, indoor basketball and handball courts, fitness center, meeting rooms, and specialty spaces.
Seminole Fire Rescue Administration is relocated to City Hall.
City of Seminole Community Garden was founded. It is located behind Seminole United Methodist Church on the corner of 54th Avenue North and Seminole Boulevard and has over 200 square feet of land for planters of all ages.
2009: The Public Works Operations Facility (PWOF) and the Public Works Office and Emergency Operations Center buildings were constructed in August. Totaling more than 23,000 sq. ft., the buildings are designed to withstand a Category 5 hurricane and both are LEED Certified buildings. The PWOF building is the first public works building to receive platinum certification in the United States.
2010: Public Works Administration / Emergency Operations Center and the Public Works Operations Buildings open. Both buildings are certified by the U.S. Green Building Council for Leadership in Energy and Environmental Design (LEED) standards. The Public Works Operations Building has the highest certification of LEED Platinum, and is the first Platinum certified public building in Pinellas County and the first Platinum certified public works building in the nation. Both facilities are rated to withstand a Category 5 hurricane and use numerous green building standards, including solar panels for generating electrical power. The solar panels provide a combined estimate of 80% of the buildings' energy needs.
2011: Fire Station 31 is renovated and "hardened."
2012:
Fire Station 30 is completely renovated.
60-acre master planned Mediterranean Revival style development in Bay Pines area begins, including a 330 unit apartment complex (The Courtney at Bay Pines), 56 single family homes (The Cove at Bay Pines), a 195,000 square-foot super Walmart, a 121 room hotel (Holiday Inn Express), a Texas Roadhouse restaurant, a Village Inn Restaurant, a Starbucks, a Jimmie John's sub shop, an AT&T store, and more.
2014: City of Seminole holds the first "Citizens' Academy," a multi-session educational program in which citizens learn about City government, daily operations, staff, buildings, and facilities.
2015:
Frank Edmunds, first City Manager, retires.
Ann Toney-Deal, second City Manager, is hired. On September 4th she was sworn in by Mayor Waters.
Demolition of the former Seminole Mall begins. In its place will be the Seminole City Center, a 400,000 square-foot multi-tenant retail and entertainment complex with an eleven-screen theatre, variety of retail, restaurant, and personal service uses.
Former City Hall and Public Works building at Seminole City Park is extensively renovated and named the Community Building, providing space for a historical museum, community room, and storage.
Seminole Historical Society moves to dedicated space in the newly renovated "Community Building" at Seminole City Park.
City of Seminole's "Red-White-Blue Initiative" is launched. Flag poles are installed at all active city properties and red, white, and blue banners are installed at all major intersections.
City of Seminole launches the Community Emergency Response Team (CERT) program, training citizens to be better prepared to take care of themselves, family, friends, neighbors, and co-workers in the event of an emergency or disaster that may impact the community until trained emergency first-responders arrive.
2016:
In June, the Digital Arts Studio (aka the "Digital Den") opens at Holland G. Mangum Recreation Center Complex, providing residents and non-residents with state-of-the-art hardware and software for digital experimentation and creation -- 10 iMac computers with software for web site design, video game making, comic book creation, 3-D sculpting, and creating your own music.
Site work at Seminole Waterfront Park begins, located on the former site of the Jesse's Landing Restaurant. In addition to outdoor recreation uses, the park will include a kayak/canoe launch, all-abilities playground, walking trails, and a Welcome Center.
2017:
On November 18th, the City hosted the Grand Opening Celebration and Ribbon Cutting Ceremony for the 40 acre Seminole City Center. There are now over 30 store-fronts open with more to come! Seminole City Center began development in 2015 after the property sat dormant for 10 years, previously being Seminole Mall
The City hosted its Waterfront Park Groundbreaking Ceremony at 10400 Park Boulevard on April 5th.
The City held a Ribbon Cutting & Hose Uncoupling on April 21st for Fire Station #32. The new fire station was built in partnership with Pinellas County, which paid 70% of the $2.1 million cost. The station boasts modern safety features more conducive to firefighting, includes solar powered components, and is able to withstand a Category 5 hurricane.
A Ribbon Cutting Ceremony was held at Waterfront Park November 4th to celebrate Phase I. It includes a kayak/canoe launch, picnic facilities, ornamental fencing along Park Boulevard with an automated entrance gate, and a spectacular playground climbing globe, the first of its kind in the Southeast United States.
2018: In March, the City celebrated its 50th Annual Pow Wow Festival